Bring your carpet back to life
Carpet Cleaning Wallan
The town of Wallan is an important link between the Melbourne and Victorian country towns of Kilmore and Seymour. Wallan is the quickest growing town in the shire of Mitchell. More and more locals are turning to the expertise of Carpet Cleaning Wallan for their home cleaning needs.
Are you located in Wallan and keen to freshen up the look and feel of your home's most trafficked item? For carpet cleaning Wallan residents trust, look to the best in the business.
Your professional carpet cleaner in Wallan
My name is Steve Stoward and I'm the owner and operator of Carpet Cleaning Wallan, which I have made into a successful one-man business over the course of eight years. I also live local to Wallan and I'm proud to be a member of this thriving, friendly community.
My goal as a small business owner living local to Wallan is to establish myself as the trusted name in the broader community when it comes to carpet, mattress and upholstery cleaning.
I pride myself not only on my cost-effective carpet cleaning services, but on my thorough attention to detail and exceptional results. Many residents of Wallan attest to my expertise when it comes to carpet cleaning. I do this with a smile to cap off a great customer experience!
What makes me different to other Wallan carpet cleaners
Firstly, I utilise low-moisture carpet cleaning technology to not only achieve terrific results. This also cuts down drying time and gets my customers back on their carpets sooner.
It's normal for carpets to begin to look tired, worn or dirty over time. It's truly amazing how a professional carpet refresh from Carpet Cleaning Wallan can do for the look and feel of your home.
In addition to cleaning carpets in Wallan, I also offer upholstery cleaning and mattress cleaning and sanitising. I can even bundle a carpet, mattress and upholstery clean into an affordable package option for you.
All you have to do is come home and bask in the fresh, clean feel of your home.
Safe, cost-effective carpet cleaning with incredible results
Being constantly walked over and stood on naturally takes its toll on the state of your carpets, and dirt, pet hair and disease-causing germs can all be found lurking below the surface.
Prioritising regular carpet cleaning is important not only for the overall look and feel of your home, but for your family's health, and Carpet Cleaning Wallan promises attention to detail and top quality service, all delivered with a friendly, trustworthy smile from an experienced local professional.
Carpet cleaning Wallan – Expert service delivered with cutting edge technology
My encapsulation carpet cleaning technology is truly incredible, not only for the result it delivers, but for its time-saving features.
A major improvement from regular carpet cleaning technology that has been utilised in homes for years. Encapsulation carpet cleaning is quicker, safer and boasts better results each and every time. The main difference between regular steam cleaning and encapsulation cleaning is the amount of water used. Steam cleaning requires a larger amount of water to get your carpets clean, which means longer drying times. Encapsulation carpet cleaning's water-saving measures get you back on your fresh, clean and dry carpet in as little as an hour.
Additional services from Carpet Cleaning Wallan
My expertise doesn't just stop at carpets. I'm also the local expert in mattress and upholstery cleaning.
We spend a third of our lives sleeping and prioritise keeping our clean sheets – so why not our mattresses? After a thorough mattress clean from Mattress Cleaning Melbourne, a sleep experience reminiscent of snoozing on a brand new mattress awaits you.
In addition, chairs, couches and sofas get some of the most use in any home. I professionally clean upholstery, reviving tired furniture in desperate need of a freshen up. Wallan residents are loving the expert service I offer.
An expert carpet cleaning service in Wallan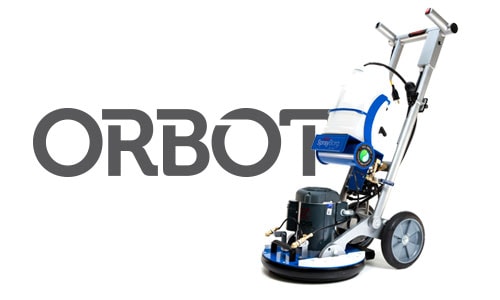 A quick recap of what Carpet Cleaning Wallan can do for you and your home in Wallan:
– A full-service clean includes a thorough vacuum, professional clean and expert restoration of your carpet to a condition as close to when it was bought new.
– Revolutionary Encapsulation carpet cleaning technology is utilised for maximum results with the shortest drying time.
– Our revolutionary carpet cleaning technology can achieve these goals without exacerbating conditions like asthma or allergies.
– I do not pass on any royalties, which means offering my clients the most cost-effective carpet cleaning service in Wallan.
– Flexible with my appointment times is my strength. This means I can clean your carpets at a time that works for you and your schedule.
– Carpet Cleaning Wallan can put together a package price for a same day carpet, mattress and upholstery clean – just ask!
– I am local to the region, and a trusted, long-time member of the community with exceptional client testimonials.
Get in touch with Steve today to book your carpet clean
Are you ready to experience the carpet cleaning Wallan locals are raving about?
Simply call me on 0425 738 987, or click the web chat box on the right hand side of your screen that says "Chat with Steve" to discuss your own unique home cleaning needs.
In addition to servicing Wallan, I also clean carpets in Craigieburn, Beveridge, Epping, Whittlesea, Doreen, Mernda, Kilmore, and South Morang.
Wallan Carpet Cleaning
Servicing Wallan and surrounding suburbs