Bring your carpet back to life
Carpet Cleaning Craigieburn – Delivering a professional carpet cleaning service for the people of Craigieburn
Carpet Cleaning Craigieburn delivers excellent carpet cleaning results every time. Whether it's end of lease carpet cleaning you require or you're about to have friends or family over, isn't now the right time to rejuvenate that carpet?
There is over fifty thousand people living in Craigieburn, that's plenty of feet trudging across a lot of carpet! Of course not all of them will be walking through your living room thank god. Unfortunately though, most homes do have steady foot traffic that can create worn out laneways in your carpet. These high traffic areas have dust and dirt ground into them constantly. There is normally a variety of other sticky messes and stains found on or nearby these high traffic laneways.
Locations
We know that you'll want the carpets to look good and feel fresh in your home, whether it be in Craigieburn itself, or nearby townships including Wallan, Whittlesea, Epping, Doreen, Beveridge, Kilmore, Mernda, and South Morang. Clean carpet can be important for the very health and wellbeing of your family. Pristine carpets look and smell great, they can lift the appearance of the entire house. Lets face it, clean carpet makes a great impression on your guests as well.
What I can do for your carpet
Regular vacuuming of your carpet, particularly in those high traffic areas is vital in prolonging the life of your carpet. My process starts with a vigorous pre vac that releases dust from deep within your pile. I then go to work on prespotting and eliminating those tough stains. Before I actually start cleaning your carpet it already looks so much better. I use a quick drying polymer shampoo next, my orbot gently agitates your carpets pile releasing dirt and grime immediately.
For regular carpet maintenance, or that one off emergency clean, it's great to have a local name you can trust. Around Craigieburn, that name is Steve Stoward, here's why…
5 powerful reasons why Craigieburn residents ask me to clean their carpets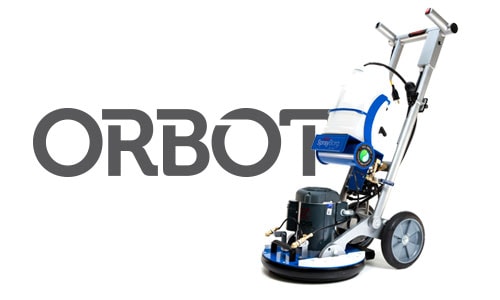 1. A wide experience of professional carpet cleaning, matched with a famed commitment for reliable and timely service delivery; ensuring that your carpet is restored as close to it was when brand new and pristine
2. The use of a proven process that avoids soggy, sopping wet carpets. Carpet Cleaning Craigieburn delivers the results that allow you to walk on your carpets within just a couple of hours. You can virtually walk on your carpets as soon as my extensive cleaning process is completed
3. My processes are carefully chosen. My goal is to ensure that my clients aren't caused any distress. These processes are proven to help those with asthma or dust mite allergies
4. I am a local service provider. I can arrange appointments that best fit your busy lifestyle. Quick drying carpet minimises any frustrating disruption to your day. Alternatively, I'm there if a sudden emergency arises. I can be there quickly when there is accidental spillage or unexpected visitors on there way. I will make every effort to deliver that swift and convenient service that you require.
5. As a sole trader at Carpet Cleaning Craigieburn, hiring me to clean your carpets ensures that you don't pay unnecessary royalties or high national company prices. Apart from offering terrific value for your carpet cleaning needs; you might appreciate the timing and give your mattresses and furniture some tender loving care. A special combined value price is available for same-day cleaning of carpet, mattresses and upholstery
Why encapsulation carpet cleaning is such a brilliant choice to make
We all know that you wouldn't dream of emptying a bucket of water on your carpet to clean it. You would end up with a soggy, sopping wet mess – one that looks far worse than the problem this was meant to solve. Yet some traditional cleaning methods do use an awful lot of water, meaning it can take what seems like forever for your carpet to dry. Even then, it still seems a little crusty, you might notice those infuriating little ripples that never seem to flatten out. It might even seem to have shrunk a little. All-in-all, not as good as it used to look or feel, and certainly not the outcome you would have hoped for!
Encapsulation carpet cleaning requires so much less water than those outdated steam-cleaning alternatives. I deliver superb visible results whilst focussing on cleanliness and hygiene. I use an Orbot cleaner, a company rich with over forty years of unmatched and innovative experience in the delivery of market-leading low moisture cleaning products. It is the recognised choice of so many leading commercial property and home cleaning professionals, being both easy to set up and operate, while delivering those quick dry, residue free, results we all want to see.
Let me be the person you turn to when you need those carpets cleaned in the Craigieburn area?
You can easily get in touch with me; either by dialling 0425 738 987 now, or simply by activating the Chat with Steve box on the right side of this page. I'm happy to answer any questions and invite you to click the tab on the left to check out the references provided by some of my many clients. You'll also find me on both Facebook and Twitter.
So, if your carpet is in need of the chance to present a bright new face to the world, then please get in touch and take advantage of my superb value, truly locally owned and operated cleaning service expertise today.
Carpet Craigieburn Cleaning
Servicing Craigieburn and surrounding suburbs