Bring your carpet back to life
Carpet cleaning Mernda provides a carpet cleaning service you can trust, get those carpets perfectly clean by a local professional.
Carpet Cleaning Mernda
A growing suburb in Melbourne's north-east, Mernda is home to just over 16,000 residents. That's a lot of carpets that need freshening up! Make the most cost-effective, quick and effective choice for your carpet and look to Mernda Carpet Cleaning for service you can trust.
An expert carpet cleaner in Mernda
My name is Steve Stoward, and Carpet Cleaning Mernda is my business. Owning and operating my own carpet cleaning business which has grown in leaps and bounds is something I am proud of, along with the chance to give 100% customer satisfaction to Mernda residents.
I am building a reputation as the trusted name in Mernda when it comes to carpet cleaning, and many past or returning customers can attest to the effectiveness of my service. I deliver my carpet cleaning services with a friendly smile, and locals know that they can trust me.
Keeping my professional carpet cleaning services cost-effective is of utmost importance to me, as is showcasing to Mernda customers the astounding results of the newest carpet cleaning technology that I utilise in order to cut drying time.
Carpet Cleaning Mernda doesn't just whip your tired carpet into shape. I also offer the additional services of upholstery cleaning and mattress cleaning in Mernda and can offer same-day package options tailored just to you.
Make a safe, effective and fast carpet cleaning choice
Over the course of their lives, carpets go through a lot. A constant point of traffic within the home, it's totally normal for your once-sparkling carpet to begin to look tired, worn out and let's face it – dirty. Under your carpet's surface is a spot bacteria naturally love to thrive, and left untreated, this can be a disease-causing element within your home.
That's why Carpet Cleaning Mernda is the trusted local name to call on to spruce up this important feature of your home and restore your carpet to as close to new as possible each and every time.
The Mernda carpet cleaning services I offer
One of the things that make Mernda Carpet Cleaning a local favourite is my use of encapsulation carpet cleaning. A revolutionary new carpet cleaning method, Encapsulation Carpet Cleaning is safer than ordinary steam cleaning, more effective and cuts drying time dramatically. Relying on only a fraction of the water volume regular steam cleaning requires, encapsulation carpet cleaning (or "bonnet cleaning"), makes it entirely possible to be back on your carpet in only a couple of hours.
Do you suffer from asthma or allergies? No worries! Encapsulation cleaning is a safe cleaning method for you.
Mernda locals are ecstatic about the results I can bring to their carpet – are you next?
Additional home cleaning services I offer
It isn't just your carpets that take a battering over time. Fabric or upholstered items within your home get just as much use. Freshen up those soft furnishings and give them an image overhaul.
Treating your mattress to a professional clean with Carpet Cleaning Mernda is important, as on average humans sleep a third of their life away. That leads to a lot of dirt and germ build-up lurking below the surface!
Here at Carpet Cleaning Mernda, I use revolutionary cleaning technology to give your carpet that thorough clean it needs.
My services don't end there though! Mernda Carpet Cleaning are also experts in cleaning upholstery within your home. Whether it's that couch you cosy up on so often or your upholstered dining or armchairs that need a serious refresh – it's all in my wheelhouse.
Mernda Carpet Cleaning is your one stop shop for that home freshen up you've been putting off but so desiring.
A recap of what Mernda Carpet Cleaning can do for you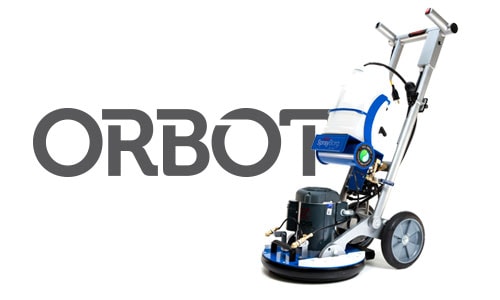 Ready to book in your home clean with Steve? Let's go through what I can offer again:
– An expert vacuum, clean and restoration of your carpet to a condition as close to new as possible.
– Quick, safe and effective Encapsulation Carpet Cleaning technology.
– A safe home cleaning option for clients suffering from asthma or allergies.
– An owner operated local business that understands Mernda residents' needs.
– A cost-effective carpet cleaning service.
– Flexibility with appointment times. I pride myself on cleaning my clients carpets when it suits THEM and their schedule.
– Budget-friendly package options for a same-day clean of your carpet, mattress and upholstery.
– If you have a mattress or any upholstery to be cleaned (couches & chairs etc.) Let me know, If done on the same day I can offer a very competitive combined price
Chat with Steve today
Fresh, clean and restored carpets are just a phone call away. I'm ready and eager to discuss any or all of your carpet cleaning needs.
It's simple to get in touch. Give me a call on 0425 738 987 to book in quickly and easily, or click the box on the right side of this screen that reads "Chat with Steve" to chat online with me.
One of the best parts of my job is exploring a customer's unique needs. I then go to work tailoring a solution that best suits your schedule.
Call Carpet Cleaning Mernda today and experience a customer experience that will see you coming back again and again.
Further afield than Mernda? I also clean in Craigieburn, Beveridge, Wallan, Whittlesea, Kilmore, Epping, Doreen and South Morang.
If you live in Mernda let me show you how good I can get your carpets looking again. There is no chance of shrinking or rippling your carpet, just lasting good looks and great smelling carpet every time.
Carpet Cleaning Mernda provides clean, 
healthy, ready to walk on carpets in a couple of hours
When Choosing a carpet cleaner be mindful that your carpeted area is possibly your most expensive asset within your home. 
The maintenance of your carpet should be trusted to a professional. Normally the carpeted areas in your home are the rooms where your family spends most of their time. Cleanliness and hygiene in these rooms should be a priority.
Mernda Carpet Cleaning
Servicing Mernda and surrounding suburbs