Bring your carpet back to life
Carpet Cleaning Epping
Are the carpets in your home looking old and worn? Replacing carpets can be very expensive, and also entirely unnecessary. A deep clean of your carpets can give them a new lease of life, and get them looking brand new once more. You'll be amazed at the results! For carpet cleaning Epping residents can count on, you need to call Steve Stoward of Epping Carpet Cleaning. With exceptional results every time, plus incredible value, put your trust in my service.
When to call the carpet cleaners
Has a spill caused a stain on your beautiful carpets? Is the wear and tear of family life starting to show? From delicate deep pile to tough carpet tiles, all fabric floors are at risk of becoming dirty and worn. Marks on the carpet can be tough to remove by yourself. DIY carpet shampoos, or the old-fashioned sponge and soap technique, can actually make the stain worse and even cause the cleaned area to fade or suffer pilling.
Carpet cleaning is recommended for homes and for businesses as a regular service. Frequent visits, such as every six months, will greatly extend the life of your carpet and help you avoid costly replacement.
Reasons I get calls for carpet cleaning include:
Emergencies – removing spills and stains
Pre-tenancy and end of lease cleans
Preparing a home for sale, or for receiving guests
Removing allergens from the home
Post-party cleaning
Reviving an old, worn carpet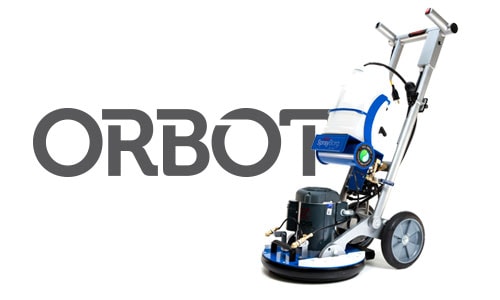 Leave the cleaning to the professionals for perfect results every time
A professional carpet cleaner like myself can get the stains out quickly, using specialist techniques and equipment that leaves carpets clean, fresh and dry. Using low-moisture cleaning techniques means that your carpet can walked on just hours after treatment, with no water left behind. These low-risk methods are extremely effective.
At Epping Carpet Cleaning, I use an encapsulation cleaning method. This requires very little water, and no harmful chemicals either. Unlike steam cleaning or wet washing, the carpet is left touch-dry at the end of treatment and should be completely dry within just a couple of hours. This is ideal for bus
y family homes, or for commercial premises, where it is impossible to avoid the carpet being walked on.
This method also reduces the chance that a carpet will shrink or ripple. The carpet pile is protected while the gentle deep cleaning method takes effect. From pre-vacuuming and stain treatment to deep cleaning of the whole area, the cleaning stages are designed to lift and remove dirt effectively.
I think the results speak for themselves. With many satisfied customers located all over Epping, I know I am doing a fantastic job. Plus, much of my work comes through referrals and recommendations by happy clients – a sure sign that I can deliver on value and service.
Local carpet cleaning, Epping and beyond
As a local carpet cleaning service, I can attend properties in Epping promptly with minimal waiting times. Being local allows me to get to you quickly, and keep my running costs down in the process. Those savings are passed on to you. Using a local sole trader can be much cheaper than calling in a large national cleaning company. Get that personal touch this time. The price may be lower, but there is no compromise on quality.
Based in Epping, I serve all surrounding areas including Craigieburn, Doreen, South Morang, Kilmore, Whittlesea, Beveridge and Wallan. For larger jobs, I can travel even further afield; an additional cost may be incurred if the call comes from outside of my service area. Though I specialise in carpet cleaning for Epping's private and rental properties, I can also provide an extensive selection of cleaning options for commercial premises.
Emergency carpet cleaning in Epping
I am also on hand whenever an emergency strikes. If the kids have marked the carpet with crayons or paints, or if your glass of red wine has spilled into your deep cream pile, don't panic! Pick up the phone and call Steve. I will attend the same day where needed, often within just a couple of hours, to tackle those major carpet disasters. Almost always, the damage can be reversed so there is no sign of the unfortunate accident.
The emergency cleaning service is also extremely useful for renting tenants who want to protect their security deposit. Accidents do happen, and carpets can get dirty – but with a little help from a professional carpet cleaner, your landlord will never know about that spill or stain. You can call to arrange regular maintenance of rental property carpets, as well as booking occasional cleans for before and after a tenancy.
Carpet Cleaning Epping: Maintain a Clean and Healthy Environment with Professional Carpet Cleaning Services
A clean and well-maintained carpet not only adds to the aesthetic appeal of your home or office but also contributes significantly to the overall health and well-being of its occupants. Carpets act as filters, trapping dirt, allergens, dust mites, and other pollutants that can accumulate over time. This is why regular carpet cleaning is essential to maintain a clean and healthy environment. In the bustling city of Epping, homeowners and business owners alike are increasingly turning to professional carpet cleaning services to ensure the longevity and cleanliness of their carpets.
Why Choose Professional Carpet Cleaning?
While many individuals resort to do-it-yourself carpet cleaning methods such as vacuuming, spot cleaning, or renting carpet cleaning machines, there are several compelling reasons to hire professional carpet cleaning services in Epping.
1. Expertise and Experience: Professional carpet cleaners have extensive knowledge about different carpet fibres and the appropriate cleaning techniques to be used for each type. Whether your carpet is made of synthetic materials like nylon or natural fibres like wool, professional cleaners possess the know-how to ensure effective, yet gentle, cleaning.
2. Deep and Thorough Cleaning: Regular vacuuming can only remove surface-level dirt and debris, leaving behind embedded pollutants. Professional carpet cleaners employ state-of-the-art equipment and techniques to penetrate deep into the carpet fibres, effectively eliminating dirt, dust mites, allergens, pet dander, and bacteria. This deep cleaning improves indoor air quality and reduces the risk of respiratory issues and allergies.
3. Stain and Odour Removal: DIY methods often fall short when it comes to removing stubborn stains and lingering odours. Professional carpet cleaners use specialised products and techniques to tackle tough stains, such as red wine, pet urine, or ink, leaving your carpets fresh, clean, and odour-free.
4. Time-Saving: Carpet cleaning is a labor-intensive task that requires time, effort, and attention to detail. By outsourcing this task to professionals, you can free up your time to focus on more important aspects of your life or business.
5. Carpet Protection and Longevity: Unattended spills, stains, and accumulated dirt can shorten the lifespan of your carpet. Professional carpet cleaning not only removes these harmful contaminants but also implements protective measures, such as applying a stain-resistant coating or fabric protector, to prolong the life of your carpet.
Carpet Cleaning Services in Epping
In Epping, a range of professional carpet cleaning services cater to residential and commercial clients. These services employ well-trained technicians who understand the unique needs and challenges of the local carpet cleaning industry. From high-rise apartments and townhouses to offices and retail spaces, Epping's professional carpet cleaners are equipped to handle carpets of all sizes and complexities.
When choosing a carpet cleaning service in Epping, it is crucial to consider certain factors to ensure you receive the highest quality service:
1. Reputation: Look for companies with a solid reputation for reliability, professionalism, and customer satisfaction. Check online reviews or ask for recommendations from friends, family, or colleagues.
2. Certification and Accreditation: Opt for carpet cleaning services that are certified by renowned industry associations and possess relevant qualifications. This ensures that they adhere to industry standards and use safe and effective cleaning methods.
3. Transparent Pricing: Obtain detailed quotes from different carpet cleaning companies to have a clear understanding of the services provided and the associated costs. Beware of hidden charges or excessively low prices that may compromise the quality of the service.
4. Flexibility and Customization: Choose a carpet cleaning service that can accommodate your specific needs and schedule. Whether you require a one-off service or regular maintenance, select a company that can tailor their services to suit your requirements.
5. Environmentally Friendly Practices: Many carpet cleaning companies now offer eco-friendly cleaning solutions that are safe for both your carpets and the environment. Opt for businesses that prioritize sustainability and employ green cleaning practices.
Maintaining a clean and healthy environment is vital for both residential and commercial spaces in Epping. Professional carpet cleaning services offer expertise, advanced equipment, and effective cleaning techniques to eliminate hidden pollutants, prolong the life of your carpets, and enhance indoor air quality. By choosing a reputable and certified carpet cleaning company in Epping, you can ensure that your carpets are meticulously cleaned, leaving your space fresh, sanitised, and aesthetically appealing. Take the first step towards a spotless and healthy environment by engaging the services of a professional carpet cleaner in Epping today.
Additional cleaning services
As well as taking care of your carpets, my cleaning services include upholstery and mattress cleans. From hotels and guest houses to your own home, I can make sure all soft furnishings are left clean, fresh-smelling and looking like new. With no harsh or dangerous chemicals, and a low-moisture cleaning method, the job can be complete and your furniture ready to use again in just a few short hours. Combine cleaning services to get a great low price, with personalised cleaning packages available on request.
Would you like to give your carpets a new lease of life? Do you need help removing a difficult stain? If you would like to arrange a visit for carpet cleaning. Epping locals can call Steve now on 0425 738 987. Alternatively, you can contact me via facebook or twitter
Epping Carpet Cleaning
Servicing Epping and surrounding suburbs