Mattress Cleaning Brunswick
Hello, my name is Steve Stoward and I offer a mattress cleaning and sanitising service for the people of Brunswick. I've been working with Mattress Cleaning Brunswick for over 8 years now and I have perfected my mattress cleaning service. My main goal at Mattress Cleaning Brunswick is to satisfy my clients and provide them with a quality nights sleep. Throughout the years I've encountered countless stubborn stains on mattresses, carpet and furniture nothings surprises me and my experience runs deep in these areas. I also offer dust mite sanitation and can prepare any mattress for a warranty return.
Book Mattress Cleaning Brunswick today
The booking process is simple. Call me on 0425 738 987 or fill out my contact form.
My prices are affordable and with every mattress cleaned I offer a second mattress cleaned for free!
Perfect cleaning results with quality cleaning products
The products and equipment I use at Mattress Cleaning Brunswick are of the highest quality and are approved by health authorities (USA/EPA). They are safe to use around you and your family and are tested and proven to re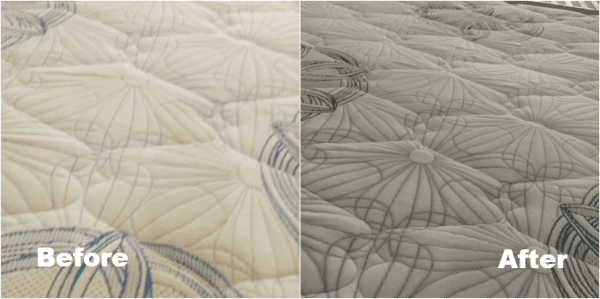 lieve allergy symptoms. Here some benefits of using Mattress Cleaning Brunswick:
Fast response – I can respond immediately and you'll be communicating with me directly from quote to completion
Excellent cleaning results – I've can remove or greatly improve the appearance of very hard to remove stains
Big discounts – I have excellent discounts on multiple mattresses I always offer to clean a second mattress for free!
Local service – my office is close to Brunswick and I know the area, same day service is never a problem.
If you're booking Mattress Cleaning Brunswick for the first time there are some things you should consider and prepare for:
keep the room well ventilated after your cleaning is finished
prepare a second mattress if your appointment is late in the afternoon
most importantly get ready to enjoy a quality nights sleep on your perfectly clean mattress!