1
Schedule an appointment
Contact me. Let me know a day and time that might suit you and tell me how I can be of assistance. You'll be talking to Steve, the person who will be servicing your mattress not some answering service.
2
Be prepared
If you have booked a full service on your mattress be sure to have adequate ventilation. Pedestal or ceiling fans can half your dry time. If your appointment is late in the day you might want to organise a back up mattress for the night.
3
Enjoy your clean mattress
Your mattress now looks as good as new! Enjoy my 6 month dust mite free guarantee. No more sneezing, itchy eyes or coughing. Just a quality nights sleep on a professionally cleaned mattress.
Professional Mattress Cleaning in Melbourne by Steve Stoward
Hi, my name is Steve Stoward and I provide an invaluable mattress cleaning and mattress sanitation service to the people of Melbourne. I offer professional mattress cleaning – it's the most effective way to ensure a clean and dust mite free sleeping environment for you and your family. Your health and well-being are my priorities, a sanitised sleeping area is paramount to a quality nights sleep. Regular mattress cleaning (every six months) is important if you suffer from dust mite allergies – When accidents happen on a mattress whether it be urine, vomit or blood, a full service of your mattress is the best course of action. Do it yourself spot cleaning methods if done incorrectly often result in just making a small problem worse.

At Mattress Cleaning Melbourne your first and only contact will be with me. I am the fully trained professional that will make you an offer based on your unique requirements, schedule an appointment and complete your job. A professional job completed on time at a competitive price every time.
If you are reading this page there is a good chance that you will be asking yourself one or more of these questions...
How do I remove dog urine from a mattress?
How do I remove cat urine from a mattress?
How do I remove urine from a mattress?
How do I remove blood from a mattress?
How do I remove vomit from a mattress?
How do I remove sweat stains from a mattress?
All of these problems can easily be made worse if treated incorrectly
But easily fixed if treated in a timely manner and done properly
Of course you could always ring me. I'd be more than happy to offer you some great advice about tackling all of these problems.
I've been in the mattress cleaning business for over seven years now. The experience and training that I have received over this period has helped me to become somewhat of an expert in mattress sanitizing, stain removal and odour removal techniques. My low moisture cleaning methods have been proven to be extremely effective – your mattresses and pillows will be free of dust mites for up to 6 months and all stains and odours that can be removed are safely eliminated. Some mattresses require more thorough and intensive cleaning than others I am fully qualified in the latest stain removal techniques. I can achieve brilliant results with products that I am fully licenced to carry.
I only use USA/EPA tested and approved products and I always carry cutting-edge equipment. The combination of the safest products and best equipment coupled with my training and experience give me the best possible chance of delivering a quality result for you every time. Please, don't ever be embarrassed about the condition of your mattress. I've tackled and overcome so many mattress cleaning and hygiene issues in the past 7 years, I can honestly say that nothing phases me about this subject.
Is your mattress bulging or dipping, but still under warranty? As an additional service, I can supply you with the documentation you may need to commence any warranty work on your mattress. Most mattress manufacturers require a used mattress to be professionally cleaned before it can be safely handled for repairs. I'm fully prepared and happy to help you by expediting the warranty repair process of your mattress. Don't hesitate, call me today and don't forget to ask about my discounted bulk rate on multiple mattresses.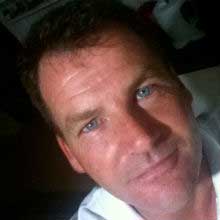 Dust Mite Sanitation
---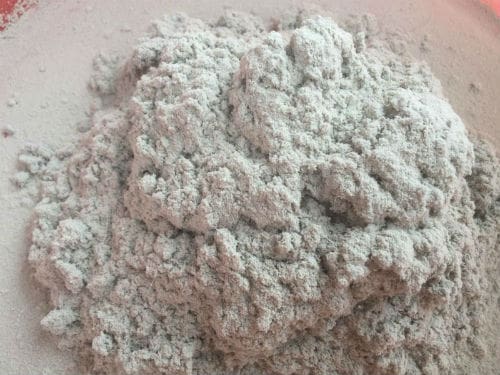 ---
Dust mites can be a real threat to your health and wellbeing If you are allergic to dust mite excrement. Learn how dust mite sanitation can help keep you and your family safe.
I offer professional dust mite sanitation services in Melbourne. Between 2,000 - 10,000 dust mites can be present in one gram of dust. In this photo you can see a pile of debris that I extracted from mattresses at Melbourne University, the allergy causing protein in this pile of dust would be quite substantial.
Read more
Stain and Odour Removal
---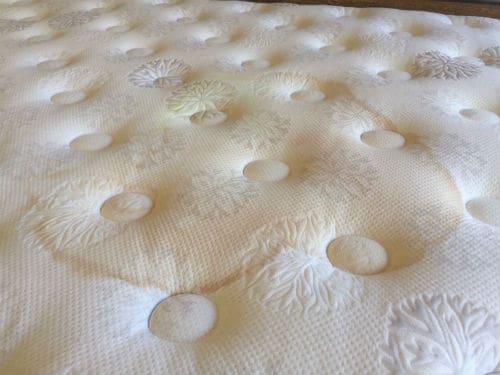 ---
Sometimes we stain our mattresses. Sometimes they smell bad. I'm fully prepared to successfully tackle these issues.
Some stains and odours require a more thorough treatment. With my certified products and equipment, I can easily eliminate most organic stains with ease. Click here to learn more about stain and odour removal.
Read more
I work hard to make your mattress clean

Immaculate Results
My ultimate goal is to leave your mattress hygienically clean. This is why I constantly improve my products, training and equipment.

Professional Dry Cleaning
My dry cleaning and sanitising methods let you use your mattress or pillows just a few hours after I'm done.

No Dust Mites
I use professional anti dust mite and anti allergen products on all mattresses that I service. My guarantee after a service is six months without any possibility of dust mite reinfestation.
I cover all Melbourne suburbs, including Melbourne's bigger inner suburbs below