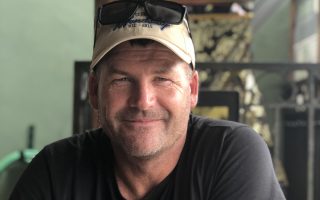 Name: Steve

Email: steve.stoward@gmail.com
Company: Mattress Cleaning Melbourne
Phone: 425738987
I'd love the opportunity to speak eye to eye with a younger version of myself. It took me 30 years of dead end jobs and mistaken career paths before I finally got proactive and started my own business.
Unfortunately the mistakes didn't stop there, my earliest goals in business were to survive, stay small and make enough money to pay the mortgage and put my kids through college.
It wasn't too long before business was booming, I found myself working 12-14 hours a day and I thought that I'd found the key to happiness. Money was coming in and my business was becoming stable and profitable.
Like most people, I have interests and hobbies outside of work but my fear of failure in business pushed me to the point of obsession. I spent every waking hour building my business so that I could one day enjoy those interests and hobbies once again.
Day after day, month after month, that idea of enjoying the fruits of my labour started to become a distant mirage. If my initial planning had been better I would have I would have set up a blueprint for minor expansion within the first couple of years of my business. If I was clear headed and confident enough in my business plan I would have employed 2 more people early. I would have delegated some of the responsibility and a bigger chunk of the workload between a small team rather than absorb all the pressure myself.
I guess what I'm trying to say is this
. My business can often take unexplored paths in new and exciting directions. Whatever your early goals are in business, learn to be flexible. Keep asking yourself why you went into business for yourself.
Have more than one goal in business and keep adding goals that not only benefit your bottom line, make sure those goals benefit the biggest asset in your business… YOU!
After all is said and done, you are the brains of this outfit. If you are happy and relaxed in your business life it will have a flow on effect. Everyone makes better decisions when your head is in a good space, don't let your business run you.
I'd like to have a conversation with my younger self at the end of every year just to make sure that we're both on the same page.
Steve Stoward
Mattress Cleaning Melbourne