Steve Stoward's Mattress Cleaning in Richmond
Stubborn stains and dust mites can prove to be a huge problem in large households and hotels. But even for the small home owner hard to remove blood and vomit stains can be a daily headache. Regular cleaning of your mattresses can improve not only your mood, but you health as well. It's common knowledge that dust and other types of dirt can cause allergic reactions and breathing problems. That's where my service comes in and helps you get rid of dust and spots on your mattress.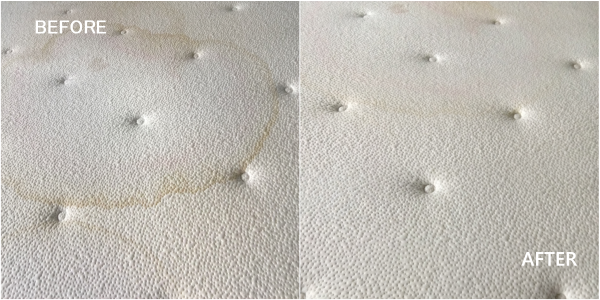 Benefits of Using My Mattress Cleaning Service
I have years of experience in the cleaning industry and I know the proper ways of removing stubborn spatters from blood and other hard to clean substances. I work only with USA/EPA certified products that are safe for your family and pets. My equipment is state of the art and I use only the latest cleaning techniques. Spots from up to 6 months? No problem at all just call me and we'll clean them in no time at all. Here are the top benefits of using my Richmond mattress cleaning services:
quality cleaning products certified by the proper authorities
excellent discounts on multiple mattresses
superb cleaning results
fast service at an affordable price
Order Your Mattress Cleaning Right Away!
I have made the ordering process as simple as it can be. Just call me on 0425 738 987 or use my contact page to send me an email. I'll get back you right away and I'll make you an offer that will surely suit your needs. And don't forget, the more mattresses you have the less you pay! I service all types of households and even schools. Order today and take advantage of my competitive prices.