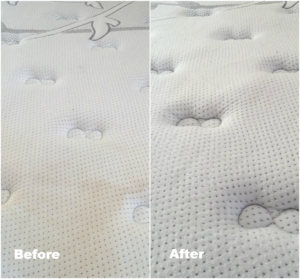 Hello, my name is Steve Stoward and offer top of the industry mattress cleaning services. I've been in this business for many years and I know how important it is to have a clean mattress. All types of accidents happen on a bed. You spill food or liquids and no matter you do you can't get it clean enough. This is where I can help. Stubborn stains are my specialty and I can remove or greatly improve a stain that has been there for months. With hundreds of satisfied customers I intend to keep my service simple and hassle free.
Order Your Mattress Cleaner Today
My service is not only about stain removal but also for dust mite removal. A dust mite infestation can be really problematic for people with allergies. Removing them will greatly improve your health and you'll enjoy a good night's sleep. Here are the main benefits of using mattress cleaning in the Brighton area:
Affordable prices – my fees are very competitive and I can adjust them according to how much mattresses you have (the more the better)
Local service – I know the area well, so finding your address wouldn't be a problem
I can prepare a mattress for guarantee returns
I use only USA/EPA approved cleaning products
Keep in mind that the mattress you want to be cleaned has to be in a well ventilated room afterwards. That way you can greatly decrease the drying time. Opening windows, doors or switching on a ceiling fan can really help.
Order Today and Get a Great Quote!
The ordering process is really easy. Just call me on 0425 738 987 or send me an email. You'll be communicating with me directly and not with a call center. You can give me all the details you want about how many mattresses you have what type of stains there are and everything else concerning the cleaning.